Our motto is inspired by James Michael Cruz
He didn't know anything of money, wealth, beauty or even freedom, but his smile should teach us all:
You don't need an excuse to be happy.
---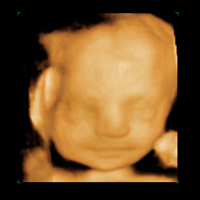 This site is owned by Multi-Dimensional Imaging, LLC. SonoSmileSM describes an online fetal ultrasound reservation service.
Our mission is for everyone to see and know the miracle of life even before birth.We can't remember, but we have all been there.
Our hope is that perhaps people would show more mercy to our unborn if their faces were seen.