Maternity Professionals and 3D Ultrasound Facilities Wanted
There are a variety of partnership opportunities with SonoSmileSM. The key ingredients of each opportunity are no cost, no risk, higher volume and more money for you. All money involved is new money generated from the new business dynamic. No SonoSmileSM partner has to pay up front or out of pocket for any of the following opportunities.
We use every opportunity discussed on this page. The difference has meant more money, more business and less work for both us and our partners. Some of these opportunities can revolutionize your business and your life. Your profit may increase by enough to get a bigger house, a new car or even help put your kids through college.
1. A Website Link Exchange
A relevant maternity website link exchange can help you get better search engine results, free referrals to your website, and subsequently more money for you and your business. It's quick, free, and easy. Simply place the following snippet on your website, and send us a link to that page. We can have your link on our site in no time.
<a href="http://www.sonosmile.com">SonoSmile 3D/4D ultrasound; Schedule your 3D Ultrasound Online.</a><br>
SonoSmile.com lets you schedule your 3D/4D ultrasound online. <br&gt
<a href="http://www.sonosmile.com">http://www.sonosmile.com</a>
2. You Sell Our Packaged Services
If you are a professional who deals with pregnant women , you can make more money selling and scheduling them for 3D ultrasounds with us. You would take and keep a deposit to hold their time. That deposit is pure profit to you for a scheduling process that takes less than 5 minutes.
3. You Sell Your Packaged Services Online
We have an online scheduling application that can allow you to keep and access your schedule from anywhere. This allows you the same opportunity as us to sell your schedule-based maternity service online and with other third party professionals. This means a huge boost in revenue and money to your bottom line. This opportunity is free so long as you also subscribe to the following:
4. We Sell Your Packaged Service Online
SonoSmileSM can sell your packaged, schedule-based maternity services in accordance with your scheduling methods, criteria and settings. Just like we benefit when a maternity professional sells one of our 3D ultrasound appointments, you can benefit by allowing us to sell your packaged maternity service. It means more customers and more money to your bottom line.



Before these opportunities can be realized, we need to coordinate and work out specifics with your business. If you believe that one or more of these ideas could work for you, please complete the form linked here or call 954-668-1811. Depending on the opportunities you wish to subscribe to, we can have you set up in as less than a day.
Sincerely,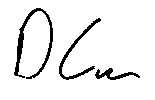 David Cruz
General Manager